Shelf Awareness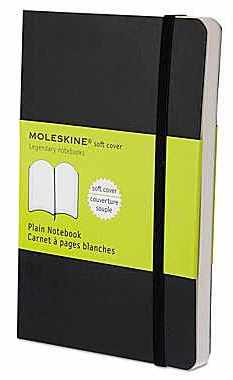 Moleskine
, which manufactures a line of notebooks and other products that are popular sideline items for booksellers, "and will launch a mandatory offer for the remaining shares of the Italian company," Reuters reported.
"Our aBelgian luxury car importer D'Ieteren has
agreed to buy
a 41% stake in mbition is to be able to help entrepreneurs while acting as a strategic sparring partner," said D'Ieteren CEO Axel Miller, adding his group was a long-term investor. "An aspirational lifestyle brand has been built and this is something we can bring to the next level."
CFO Arnaud Laviolette said the group would seek to expand Moleskine's reach among a larger target group of urban, well-educated 18-50 year-olds, with some creative ambitions: "We believe there is much more potential in this market."