Shelf Awareness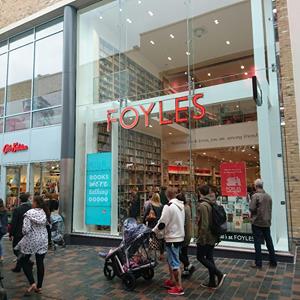 U.K. bookstore chain Foyles opened its
third store outside London
Friday in Chelmsford, a suburb northeast of the capital. The Bookseller offered a "first look" at the 4,300-square-foot shop, which "holds 15,000 titles set across two floors and has an in-store café, with a 'striking' double height bookshelf and balcony on one side....
The concept builds on the innovations introduced in its Bristol and Birmingham stores, which aim to create a 'physical environment enhanced by digital technology.' To this end, booksellers are equipped with iPads to help customers with information and requests in-store."
John Browne, finance director and head of real estate at Foyles, described the new store as "a real 21st century experience where technology enhances and improves our customer service without getting the way of what readers love most about bricks and mortar shopping experience. Real books are enjoying resurgence at the moment, and we have a fantastic range of lifestyle and children's titles which we are sure will appeal to Bond Street shoppers."