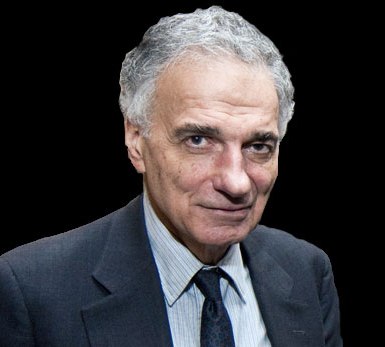 Ralph Nader
Ralph Nader is a partner in a group that is testing the viability of a
bookstore in Winsted, Conn.
, the Waterbury Republican-American reported. After Labor Day, the nonprofit store--located in a space where Nader's parents operated a restaurant from the 1920s to the 1970s--will open four days a week for the next six months. Nader has already opened the American Museum of Tort Law in Winsted.

"This is not an entertainment bookstore," Nader said. "It's a bookstore for serious citizens, concerned citizens, curious citizens." He added that the store would sell some novels and children's books, "but it's not going to be a full-service bookstore like a Barnes & Noble."

The bookstore aims to host book signings, lectures and forums for people "interested in civic engagement [and] how we solve problems at the national, state and local levels."

With his partners the Law Works and the Office of the Community Lawyer, Nader is hosting a meeting tomorrow at 11 a.m. in Winsted with area residents to gauge support for the store and to discuss the store's "prospects for community events."
via Shelf Awareness