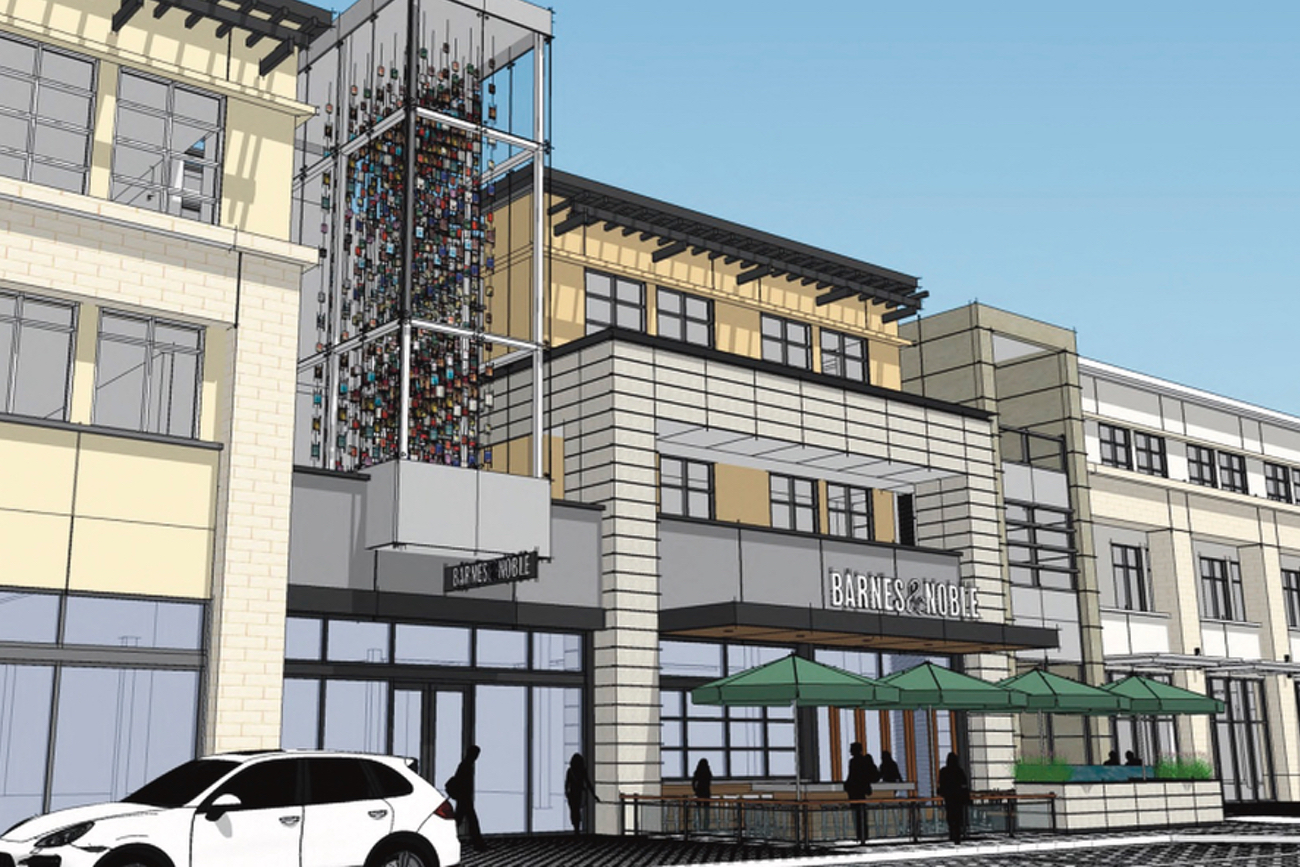 Legacy West in Plano, Tex., will add a new
Barnes & Noble concept store
to its shopping center, the fifth such B&N location, featuring a restaurant with an expanded menu, along with beer and wine. The 9,000-square-foot store is scheduled to open in March 2017.
"It's a tremendous opportunity to join the list of 'best in class' restaurants and merchants opening at Legacy West," said David Deason, v-p of development at B&N. "We are excited to be opening a smaller format store, as part of a number of different
concept stores
that we're testing nationwide." The company is also rolling out the concept stores in Eastchester, N.Y.; at the Edina Galleria in Edina, Minn.; at the Palladio in Folsom, Calif.; and at One Loudoun in Ashburn, Va.
Legacy West developer Fehmi Karahan commented: "Having a new Barnes & Noble concept store join Legacy West is a huge win; it provides the community a unique experience where people can relax, discover great new books, or meet a friend to listen to an author speak and have a glass of wine. We're proud to deliver that experience at Legacy West."
via Shelf Awareness