Shelf Awareness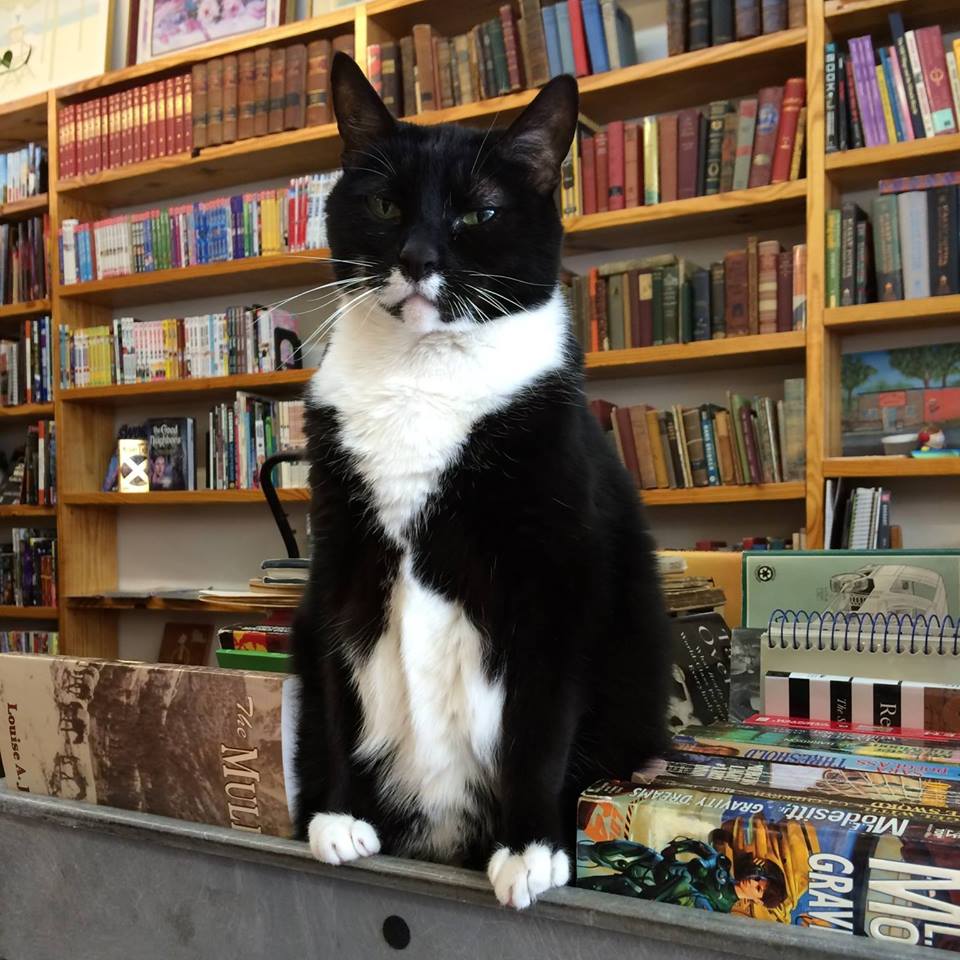 "This cat lives in a bookstore, but isn't known for her customer service skills," iHeartCats.com noted in profiling Page: The Bookstore Cat, who calls Book Buyers in Charlotte, N.C., home.
The booksellers originally discovered her in a dumpster "and appropriately named the feline, who was just a tiny kitten at the time. With a little coaxing, Page befriended the humans, and now the kitty calls the bookstore home. However, customer service isn't exactly her specialty."
A cautionary sign on the bookstore's front door spells out the ground rules: "Hi! My name is Page. I'm the store cat. I scratch and bite. Please don't touch or annoy me (or call me 'fat' or ask if I'm pregnant)."