Shelf Awareness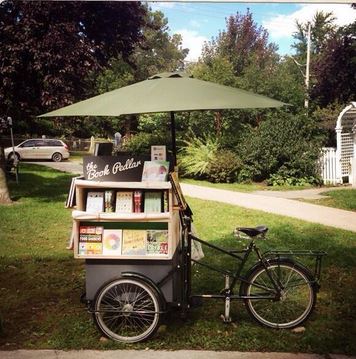 "Working with former bookstore owner of Clerkenwell Tales, based in London, England, we developed a mobile bookstore on a bicycle that would allow for great books to infiltrate the streets," the National Design Collective wrote in describing the genesis of the Book Pedlar.
"We started our project with a Classic No. 33 Pashley cargo bicycle and a compressed one-month timeline from design and build.
Our objectives were simple: to design something friendly and appealing that would attract people, allow customers to browse and explore content, as well as facilitate the selection and purchase portion of the retail cycle."