Alison Flood digs into science fiction's answer to Fifty Shades of Grey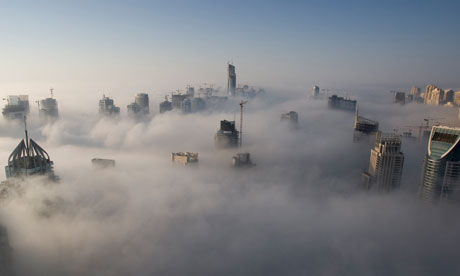 Perhaps inevitably, Hugh Howey's Wool has been described as the science fiction version of Fifty Shades of Grey. Howey initially self-published the first instalment of his post-apocalyptic story – just 60 pages – in July 2011. By October, readers were clamouring for more, and he duly obliged. His novel now runs to over 500 pages and has hit US bestseller lists, with book deals on both sides of the Atlantic, and film rights picked up by Ridley Scott.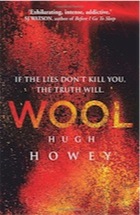 The Fifty Shades comparison does Howey an injustice, however. This author can really write, and the dystopian life he has imagined is, at times, truly disturbing. This is a world where the air is deadly, and where humanity has lived ever since anyone can remember, in a giant underground silo, a bunker hundreds of storeys deep, creating everything people need beneath the earth. The outside world can only be seen through a blurry image projected onto a wall, "lifeless hills ... a familiar rotting skyline ... ancient glass and steel". The filth of the atmosphere gradually coats the cameras capturing the view, and the silo's capital punishment is "cleaning": the criminal is sent outside to polish the lenses before being overcome by poisonous gases.
The 60-page story with which Wool opens covers what might be the last hours of Holston, the sheriff of the silo, who is still mourning the death of his wife through "cleaning" years earlier. Inexplicably, he locks himself into the silo's holding cell. "'Get the mayor,'" Holston said. He let out a sigh, that heavy breath he'd been holding for three years. 'Tell her I want to go outside.'"
Full review