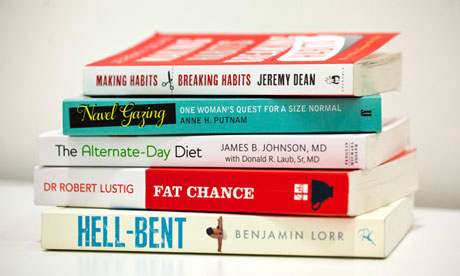 Fat Chance: The bitter truth about sugar by Dr Robert Lustig
Lustig describes how we have been unable to address the worldwide obesity crisis: while many overweight people manage to shed pounds, the number able to keep the weight off permanently is extremely small. The problem has been put down to us eating too much fat – but Lustig says the real culprit is sugar.
Globally our per capita intake of sugar has increased by 50% in the past 50 years. And while all the blame for the obesity crisis is being heaped on overweight individuals, the food and drink industry is getting away with filling us with ever more sugar.
Because sugar does not trigger the mechanism that tells our brain we need to stop eating, we carry on regardless. The antidote, Lustig says, is fibre – to move food more quickly through our bodies and tell the brain we are full – and exercise. Lustig makes a compelling case for treating obesity in the same way other public health crises have been handled, through higher taxes and reducing availability. But it's a controversial view.He even suggests banning the sale of fizzy drinks to children under 18.
Dr Simon Coppack, a consultant for Barts Health NHS Trust, believes that Lustig ignores other factors: "There is no single cause for the obesity problem. It's fat as much as sugar, and alcohol – not to mention the lack of physical movement." I am not for a moment saying that sugar is good for you but to demonise it above all other causes is pushing it."
For you: if you need the motivation to step away from the sweets and start pounding the streets.
Read about the rest here