'Men and women are still fighting for precedence and thoroughly annoying each other in the same way they always have'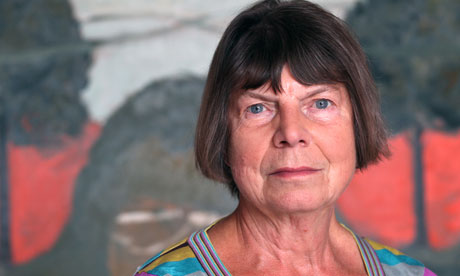 Although she has more than 20 books to her name – 17 novels, literary biographies, and most recently a memoir –
Margaret Drabble
this month publishes her first collection of short stories,
A Day in the Life of a Smiling Woman
. It includes nearly every one she has ever written. Printed in chronological order, they span more than 40 years. There are surprisingly few, only 13 in all, but together they make up a compelling document of social history. She is delighted to see them published in one volume, which is dedicated to her agent, the late Pat Kavanagh. As with her novels, over the years the characters get steadily older, each story capturing a different stage in a woman's life, from youthful uncertainty, through the intensities of infidelity and marital disillusionment, to the freedom and regrets of maturity. "People age," she says. "I've always been interested in what is happening to my contemporaries and what is still happening."
Drabble is now a very youthful 72 (it was her birthday last week). We talk in her study, a sunny yellow room on the ground floor of the large house in Ladbroke Grove she shares with her husband, the biographer Michael Holroyd, who works on the second floor. On the wall is a colourful picture of them in her Somerset house, both reading manuscripts, her daughter as a young girl, looking attentively on. From the London study there is a view out to the garden, serenely landscaped around a small pond by her son, the TV gardener Joe Swift. At one end is her desk and at the other a large table with a semi-completed jigsaw of a Klimt painting, "much harder than you'd imagine". Jigsaws are one of her favourite pastimes and were the starting point for her memoir
The Pattern in the Carpet
, a hybrid book subtitled "A Personal History with Jigsaws", written mainly as a distraction while Holroyd was seriously ill a few years ago.
The previous week, Drabble read at an event hosted by the Literary Consultancy (which is run by her daughter, Rebecca Swift), along with Helen Simpson. She was struck, she says now, by the similarities between their stories, even though Simpson's were written much later: "they are both tragi-comedies of marital relationships, and it is as though nothing has improved over 30 years. Men and women are still fighting for precedence and knocking into one another and thoroughly annoying each other in the same way they always have."
Full piece at The Guardian.