Stoltz to Lead New Abrams Imprint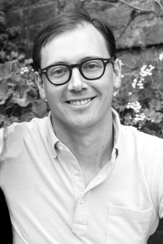 Jamison Stoltz
Effective immediately, Jamison Stoltz has been named executive editor of a soon-to-be launched text-driven Abrams imprint that will focus on narrative nonfiction. Stoltz will begin "shaping the vision of the new imprint with the goal of acquiring 12 to 15 books annually," according to Abrams.
"As we continue to expand and evolve, as well as plan for the next phase of our growth we see a real opportunity for our already successful adult publishing lists to add a text-driven imprint to our portfolio," said Michael Jacobs, president and CEO. "We want to publish more writers in our special way. This is our moment to do so."
Stoltz, who was previously senior editor at Grove Atlantic, said, "I'm delighted to be coming to Abrams at this exciting time for the company and to work with such a talented team of publishing professionals.
Abrams has a stellar reputation for making beautiful books, and I'm thrilled to be joining them to publish original narrative titles that build on the company's strengths."
Michael Sand, Abrams v-p, publisher of adult trade, noted that with the new imprint "we are committed to publishing on a broad range of categories that the Abrams program addresses, including popular culture, film, art, design, general-interest science, nature, food topics, and more. Stoltz is a generalist in the best sense--someone who reads broadly and deeply and brings a passion for good storytelling to the books he acquires and edits. We're thrilled that he will be heading up a new text line at Abrams."
Shelf Awareness