Shelf Awareness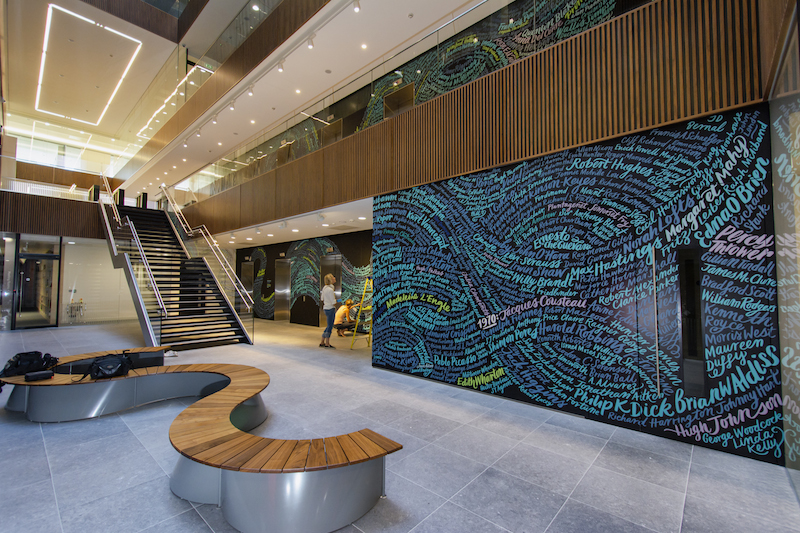 To commemorate its first year housing all seven publishing divisions under one roof on London's Victoria Embankment, Hachette U.K. unveiled "a
large-scale mural
at Carmelite House, described as a 'river of authors' to celebrate its past, present and future," the Bookseller reported.
The mural, which was designed by artist Kate Forrester and created by the Graphic History Company, "runs from the lower ground floor through common parts of the building, the lobbies and staircases of Carmelite house, up to the roof terrace."
Hachette U.K. CEO Tim Hely Hutchinson said: "I didn't think Carmelite House could get any better but it just has. I was stunned this morning to see the final piece of work, the timeline and that gorgeous photograph of St. Pauls during the Blitz. We all feel so honored to work on this special place with its roots in a distinguished past and its promise of a brilliant future.... One name after another stands out and strikes you. And the whole gives an immense impression of enfolding the onlooker into a great and continuing history. What a triumph."