Eoin Colfer, author of the Artemis Fowl series, tells us about his new Doctor Who novel, where he would travel back in time and who he would like to go with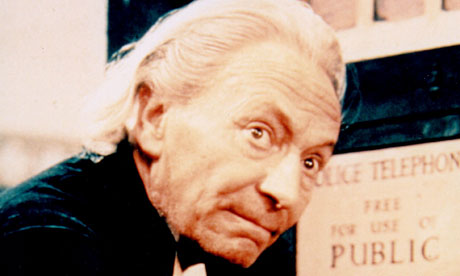 Most of our readers tend to only know about David Tennant onwards. What made you want to write about the first Doctor, William Hartnell?
I like the first Doctor because he is a bit of a grump. Subsequent Doctors became more chipper and almost childlike and I found the first Doctor interesting because he was not so developed and I could have a little leeway with the character.
If you were the Doctor, who would you want as your companion?
I would like to take Gene Hunt from Life on Mars because he would take no cheek from no one and could protect me while I ponder quantum puzzles. I would enjoy listening to him shout: "Shut it, you tart" a dozen times a day.
Which Doctor Who monster are you most scared of?
I am not really scared of any of them to be honest. It's just TV - they're not real. I have known this since my early 30s.
Full interview at The Guardian