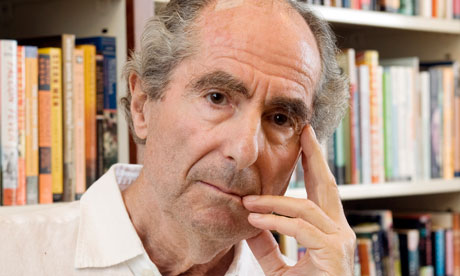 Speaking earlier this week, the novelist said that retirement was "great so far", adding that after working every day of the week during a literary career that ran from 1959 to 2010, he is now taking things a little easier. "I wake up in the morning, get a big glass of orange juice and read for an hour-and-a-half. I've never done that in my life," he said.
The novelist was adamant that 2010's Nemesis, his 31st book, would be his last. "I found it [inspiration] 31 times. I don't want to find it anymore. I'm tired," he said.
American Pastoral followed Sabbath's Theater, and in it Roth said he "wanted to write about a conventionally virtuous man. I was sick of Mickey Sabbath and I wanted to go to the other end of the spectrum. I think the book worked, enabled me to write about the most powerful decade of my life, the 60s, and the domestic turbulence of the 60s, and I think I got a lot of that into the book."
Roth also revealed how, when he realised that his 1969 novel Portnoy's Complaint was set to become a hit, he took his parents out to lunch to warn them about its explicit content. "I told them that it was not against the law to hang up on a journalist," he said. His parents, however, were not convinced, with his mother deciding, as they returned home, that Roth had "delusions of grandeur". "'He was never that type of boy. He's going to have his heart broken because this is not going to happen.'"
Referring to fellow writers including John Updike, Joyce Carol Oates, EL Doctorow and William Styron, Roth said he "ran with some very fast horses … Now, the Nobel prize committee doesn't agree with me. They think we're provincial. But I suspect they're a little bit provincial."