Original versions of two poems, as well as letter from poet's beloved 'Clarinda'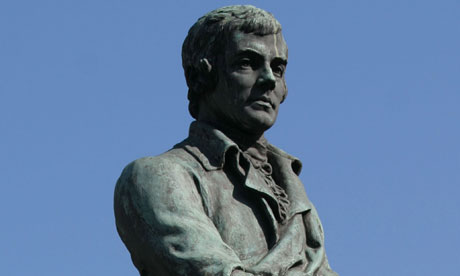 "It's right at the end of a very businesslike letter, as though she couldn't help herself," said Chris Rollie, the researcher who discovered the manuscripts. Rollie was contacted by an old friend about the material, but originally dismissed her belief that she had stumbled across something important inside an Extra Illustrated W Scott Douglas edition of The Works of Robert Burns, dating from 1877-79, which belonged to Burns's publisher, William Paterson.
"I get quite a few calls like this, and I tried to let her down gently," he said. "But she said she still thought I should have a look. Within 15 minutes of looking at them I could see there was some very important and original material."
The manuscripts have now been sold to a collector.