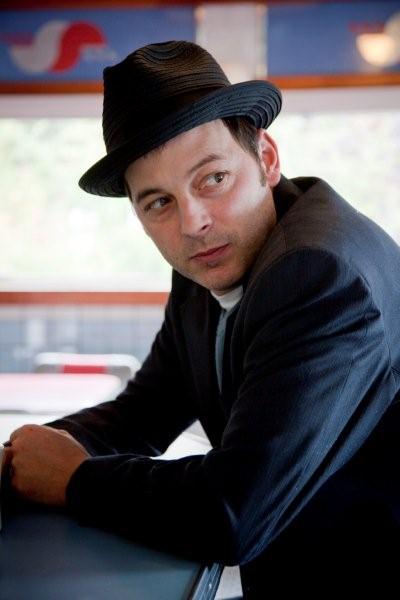 "Okay, for anyone who's still not convinced that books--paper books, as sold in brick-and-mortar bookstores--are not absolutely indispensable to even the most shallow among us, here's my go-to argument, my deal closer, as it were. Listen up, horny people, and hipsters:
Anyone who ever said they got laid reading an e-book is lying. It is physically impossible to look cool in the coffee line holding a tablet. You just can't do it! But if you've got a thin volume of Baudelaire poems, say, or a Murakami novel, look out!
That Rolodex you bought at Goodwill is gonna fill up in a hurry, bro! You know why? Because books are social currency, always have been. Books will always be cool. Even if most people don't read them. As long as they buy them, the rest of us will be okay."