Celebration of author's enduring influence marked with radio season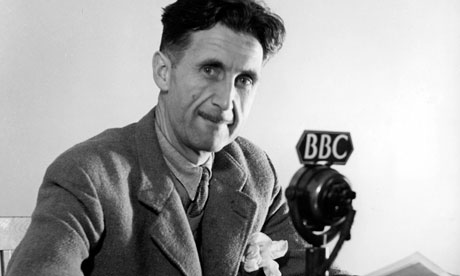 The author of Nineteen Eighty-Four and Animal Farm died on 21 January 1950, and 2013 also marks the 110th anniversary of his birth on 25 June 1903. The Orwell Estate, The Orwell Prize and the author's publisher Penguin has decided to launch an annual event, "Orwell Day", on 21 January in "recognition of one of Britain's greatest and most influential writers of the 20th century", and to "celebrate his writing in all its forms and explore the profound influence he has had on the media and discourse of the modern world", it said.
Orwell's 1946 essay Politics and the English Language is being given away for free from the Orwell prize's website, as well as published in a 99p edition by Penguin. "We're aiming to get everyone reading it – in schools, everywhere. It's just one essay, and it's such a radical essay, with the message that language is corrupt, but you can do something about it," said Jean Seaton, chair of the Orwell prize judges, professor of media history at the University of Westminster and the official historian of the BBC.
"Political language – and with variations this is true of all political parties, from conservatives to anarchists – is designed to make lies sound truthful and murder respectable, and to give an appearance of solidity to pure wind," wrote Orwell in the essay, and Seaton said "we are now in a battle for the kind of nation we will live in just as much as he was".