Former leading New Zealand publisher and bookseller, and widely experienced judge of both the Commonwealth Writers Prize and the Montana New Zealand Book Awards, talks about what he is currently reading, what impresses him and what doesn't, along with chat about the international English language book scene, and links to sites of interest to booklovers.
Thursday, January 10, 2013
'Fifty Shades Of Grey' Rating: Will The Upcoming S&M Movie Be Rated NC-17?
Posted:

01/08/2013 - Huff Post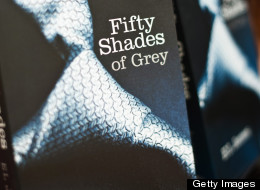 Posted by Graham Beattie
at 4:14 p.m.