Three novels and three non-fiction books are in the running for the Blue Peter book award 2013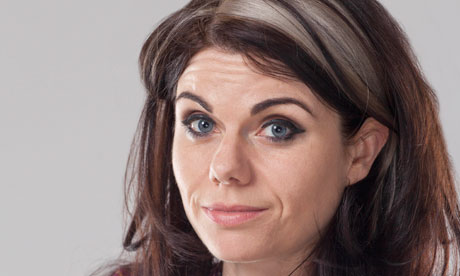 Two former children's laureates – Michael Rosen and Quentin Blake – are in the running for the Blue Peter book award 2013 with their biography of Roald Dahl, along with five other books covering both fact and fiction for girls and boys age six to 12.
Fantastic Mr Dahl, written by Rosen and illustrated by Blake, tells the story of the life of the author of Charlie and the Chocolate Factory, The BFG, Matilda and many other stories. It is joined on the shortlist for best book with facts by a true-life account of the British Army's first black officer, who also happened to be a brilliant footballer, Walter Tull's Scrapbook by Michaela Morgan; and gruesome science read - Horrible Science: House of Horrors by Nick Arnold and Tony De Saulles.
Cressida Cowell, author of the How to Train your Dragon series and one of the Blue Peter judges, said: "I love this shortlist of six because I think they are very different...In the non-fiction, there's the horrible science so if you like that kind of horrible, yucky kind of germ science, you'll love that. There's a really interesting, very personal story about a guy who was the first black outfield player in football and the first black officer in the first world war and that was a really interesting story that I'd never even heard of. And then, the third book there, Fantastic Mr Dahl was a wonderful book about writing. It's very rare to have a book, a children's book, about writing so I thought there was a real variety there. And it's the same with the fiction, three very different kinds of books and so it's a lovely list, a lovely shortlist."
In the running for the fiction prize are the new novel by the author of Skellig, The Boy who Swam With Piranhas by David Almond, illustrated by Oliver Jeffers; the first novel from the Dogger and Alfie author/Illustrator Shirley Hughes, Hero on a Bicycle; and Tom Gates – Genius Ideas (Mostly) by Liz Pichon, the follow-up to her Roald Dahl prize-winning The Brilliant World of Tom Gates.
Judge Caitlin Moran, Times columnist and author of How to be a Woman, described sitting and arguing about books in the judging process as "the most exciting thing in the world".
"Doing the Blue Peter book prize is an amazing process to go through because for a couple of months your house is made of books, you just have them stacked up everywhere...Having that many books in your house is like Christmas, it's like book Christmas, because everywhere you look you can pick up a book and start reading about germs or start reading about the second world war or start reading about a boy who can float … it's the nearest thing to properly being in a magic world."
The shortlisted books will now be judged by more than 200 young Blue Peter viewers drawn from 10 schools across the UK. They will decide the winners of the Blue Peter book of the year 2013 in two categories: best story and best book with facts. The winners will be announced and awarded a Blue Peter trophy on a special edition of Blue Peter dedicated to children's books on Thursday 7 March 2013, to coincide with World Book Day.
The reading and writing charity Booktrust has managed the Blue Peter Book awards since May 2008.

The shortlist in full
Best Story
The Boy who Swam With Piranhas by David Almond, illustrated by Oliver Jeffers (Walker Books)
Hero on a Bicycle by Shirley Hughes (Walker Books)
Tom Gates – Genius Ideas (Mostly) by Liz Pichon (Scholastic)
Best Book with Facts
Horrible Science: House of Horrors by Nick Arnold & Tony De Saulles (Scholastic)
Walter Tull's Scrapbook by Michaela Morgan (Frances Lincoln Children's Books)
Fantastic Mr Dahl by Michael Rosen, illustrated by Quentin Blake (Puffin)