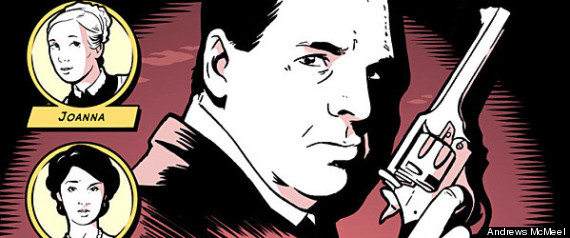 On January 6th, the third season of "Downton Abbey" begins. For fans who can't get enough of the Dowager Countess and the Earl of Grantham, Camaren Subhiyah and Kyle Hilton have created a graphic novel parody that has even more thrills than your average episode.
Agent Gates and The Secret Adventures of Devonton Abbey (US$14.99, Andrews McMeel) features a valet who looks strikingly similar to John Bates - except this one has a titanium leg who battles Nazis while hiding undercover as a humble valet.
Link here for pages from this entertaining parody.