From a full programme of film and stage adaptations to a new James Bond novel, unpublished works by RS Thomas and WG Sebald and a new prize for women writers, 2013 is set to be a real page-turner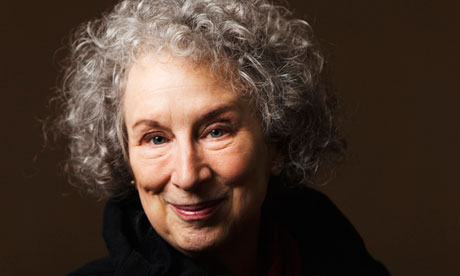 January
18th A new stage adaptation of Henry James's The Turn of the Screw at the Almeida theatre in London. In the year of the centenary of Benjamin Britten's birth, his musical version will also feature around the country in both concert and stage performances.
24th The finalists for the fifth Man Booker International prize will be announced at the Jaipur festival. Philip Roth's victory last time was preceded by a resignation from the judging panel and followed by much recrimination. Will this year's jury chaired by Christopher Ricks and comprising Elif Batuman, Aminatta Forna, Yiyun Li and Tim Parks be more collegiate?
28th The 200th anniversary of publication of Pride and Prejudice in 1813. It is a truth universally acknowledged that such an anniversary will be accompanied by re-issues, mash-ups, adaptations and many, many tributes.
29th The announcement of the winner of the overall Costa award will this year be accompanied by the crowning of the first winner of the new short story prize.
Fiction
Pow! by Mo Yan (Seagull Books). The first new novel in English from the Chinese author awarded the 2012 Nobel literature prize for his "hallucinatory realism" is a riotous carnival of food, sex and death in rural China.
Tenth of December by George Saunders (Bloomsbury). A welcome return for the master of the surreal short story. Disturbing drug trials; a morale-boosting memo to a bizarre workforce; a very strange garden decoration … In this new collection Saunders uses comic bureaucracy to hint at atrocity, and spins poignant parables out of his characters' hesitation and inarticulacy.

Wool by Hugh Howey (Century). Will SF be the new Fifty Shades? Howey's post-apocalyptic dystopia, in which the remnants of humanity have built a claustrophobic civilisation in underground silos, took off online after being self-published as a serial in 2011. Film rights have been snapped up by Ridley Scott.
How Should a Person Be? by Sheila Heti (Harvill Secker). A beguiling "novel from life" about creativity and authenticity that's been taking the States by storm. Mixing real conversations and emails with bedroom confessionals, self-help mantras and doses of pure fiction, this portrait of Toronto playwright "Sheila" and her artist friends has been characterised as "Girls in book form".