Shelf Awareness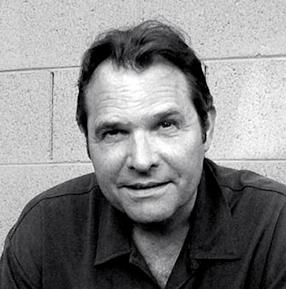 Denis Johnson
National Book Award-winning author
Denis Johnson
, "whose novels and short stories about the fallen--junkies, down-and-out travelers, drifters and violent men in the United States and abroad--emerged in ecstatic, hallucinatory and sometimes minimalist prose," died May 24, the New York Times reported. He was 67.
Although Johnson published a book of poetry, The Man Among the Seals, at 19 and earned bachelor's and master's degrees from the University of Iowa, "addictions to alcohol and drugs, including heroin, derailed him.... Johnson initially believed that sobriety would damage his creativity, but later realized that his addictions were not fueling much writing."
"I finally figured it only meant I'd be writing three paragraphs less a year because I'd only written two stories and 37 poems in almost a decade," he told New York magazine in 2002.
By the early 1980s, "he was sober and had begun a prolific few decades, turning out novels, plays, poetry and journalism," the Times noted. His books include Angels, Jesus' Son; Tree of Smoke, which won the 2007 National Book Award and was a Pulitzer Prize finalist; Train Dreams, a finalist for the 2012 Pulitzer; Nobody Move; and The Laughing Monsters.
"Denis was one of the great writers of his generation,"
said Jonathan Galassi
, Farrar Straus & Giroux's president and publisher. "He wrote prose with the imaginative concentration and empathy of the poet he was."
Alex Bowler,
his U.K. publisher at Granta
, called him a "singular writer and author of at least two immortal masterpieces.... His writing was so vital and distinct. It never patronized the reader and was work of such sympathy and energy. He was a genius."
In a New Yorker magazine tribute,
Tobias Wolff wrote:
"I need hardly say that his is one of the most distinctive voices in our literature, and that he has written work that will abide--Angels, Fiskadoro, The Incognito Lounge, Jesus' Son, and more. That voice, though--the inventiveness and exactitude and dark underlying wit, sometimes flowering into startling bloom, as when the mad, drug-addled orderly Georgie, in the short story 'Emergency,' having been asked what he does, replies, 'I save lives.' "