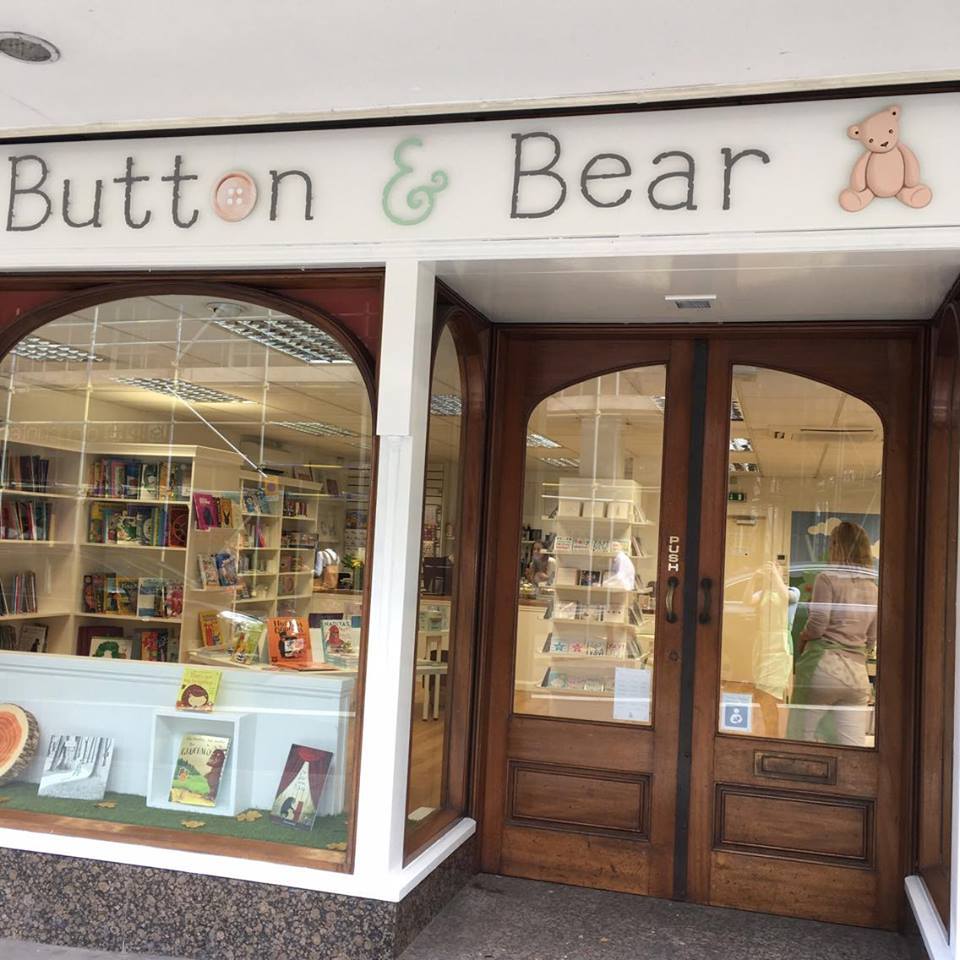 One of 21 new bookstores in the U.K.
The number of independent bookshops in the U.K. fell for the 11th consecutive year in 2016, but the
rate of closure has slowed
, the Bookseller reported. According to the
Booksellers Association
, 32 indies closed last year and 16 did not renew their BA membership, but 21 new stores opened.
Noting that the rate of closure for indies has diminished compared to 2015 (46) and 2014 (48), BA CEO Tim Godfray said, "The fact that bookshop closures have slowed is encouraging and is testament to the innovative, creative ways in which bookshop owners are continuing to fight to stay on the high street. However, much more needs to be done to level the playing field for bookshops to compete effectively. The BA is fighting hard to address these issues, including making representations on business rates and unfair competition."
The BA's membership figures "are looking healthy overall, increasing by 248 outlets in 2016 to 4,729, boosted by new members such as the National Trust. It is the fifth year in a row that the trade body's membership has increased: it stood at 3,580 in 2012," the Bookseller noted.
---
---
---
Obituary Note: Paula Fox
Author
Paula Fox
, "whose work illuminated lives filled with loss, dislocation and abandonment, conditions she knew firsthand from a very early age," died March 1, the New York Times reported. She was 93. Fox wrote a half-dozen novels for adults and more than 20 books for young people. The Times noted that what the books had in common was "a cool, elegant style that was haunting in its pared-down economy; minute observation; masterly control of tone and pacing; and an abiding concern with dissolution--of family, of home, of health, of trust."
Fox's best-known novel for adults is Desperate Characters (1970), which was adapted into a film starring Shirley MacLaine and Kenneth Mars. She won the Newbery Medal in 1974 for The Slave Dancer. Her work also includes two memoirs: Borrowed Finery (2001) and The Coldest Winter: A Stringer in Liberated Europe (2005).
"Because so much of Ms. Fox's work was for young people, her fiction for adults was sometimes overlooked," the Times wrote, adding that in 1984, the Nation described her as "one of our most intelligent (and least appreciated) contemporary novelists." Her reputation as an author of adult books received a boost later in her career when Jonathan Franzen "became an ardent champion after devouring an out-of-print copy of Desperate Characters he had come across by chance." This led Norton to publish new editions of that book as well as Fox's other adult novels, including The Widow's Children, A Servant's Tale and The God of Nightmares.
---
---