Last year, sales of English-language print books in Canada were C$984 million (about US$731 million) and amounted to 50 million units, according to BookNet Canada's annual sales report,
The Canadian Book Market 2016
.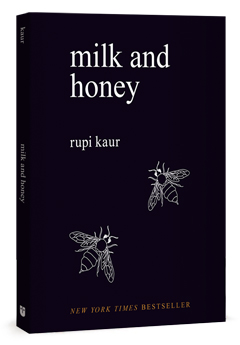 A striking trend was the rapid growth of poetry books, which grew 79% last year, "largely due to the success of Canadian poet Rupi Kaur's debut collection, Milk and Honey," which was published by Andrews McMeel last year. Poetry had grown 10% in 2015, 8% in 2014 and 5% in 2013. Poetry accounts now accounts for 0.37% of the print book market in Canada.
Other categories that grew significantly in 2016 were transportation, up 28%; literary collections, 14%; thrillers, 9%; comics and graphic novels, 7%; and cooking, 6%.
Children's books account for 39% of the market, a share that was boost by the popularity of Harry Potter and the Cursed Child, the bestselling book of 2016 in Canada.
For more information and to buy the report, click
here
.