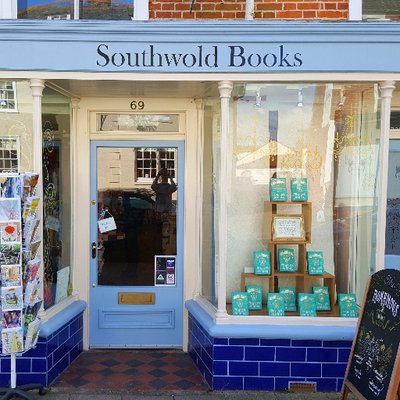 "Are small, unbranded Waterstones stores
really a threat to independent bookshops?
" asked the Guardian in a headline this week for an article on the bookseller's decision to
open three unbranded branches
in the past three years: Southwold Books in Suffolk, Harpenden Books in Hertfordshire and the Rye Bookshop in East Sussex.
John Wells, who has owned book, card and gift shop Wells of Southwold for 30 years, told the Daily Mail, "
To call themselves
Southwold Books is a bit naughty. Locals know what the shop is, but visitors don't."
In Rye, gallery owner Clive Sawyer noted that Waterstones "has crept in under the guise of a nice, independent book store, which it simply isn't. Ultimately, it's the dishonesty I really dislike."
But Waterstones managing director James Daunt countered that the motivation was size rather than subterfuge. "What people expect when they see the brand is a lot of books, but when you walk into something no bigger than a London bus, then it has got to be different," he said of the smaller locations.
Robert Topping, whom the Guardian described as "an independent bookseller who has been less than complimentary about the chain in the past," is not overly concerned. He did caution, however, that Waterstones should fear customers mistaking their unbranded shops for independents and walking out disappointed: "Independent bookshops and their readers are, in essence, independent-minded people. That is why readers shop with us and not chains."
The Guardian also noted that a "lack of concern among independents reflects the healthy state of the sector."
Daunt contended that "the vast majority [of people]
have welcomed them
greatly. They are very small shops in towns that had independents and very much wish they still had independents but don't. We can't open up great big Waterstones here but we can open up small ones. We are coming into quite sensitive high streets with predominantly independent retailers on them and we wish to behave as they do."
He later told the Bookseller he had
received "endless e-mails from people
saying, 'Can you open an unbranded shop in our area, we don't have a bookshop because it closed down.' Someone from Oakwood in Leeds contacted me this morning, and someone from just outside Bristol yesterday. We now have lots of new potential areas to look at."
Shelf Awareness