Shelf Awareness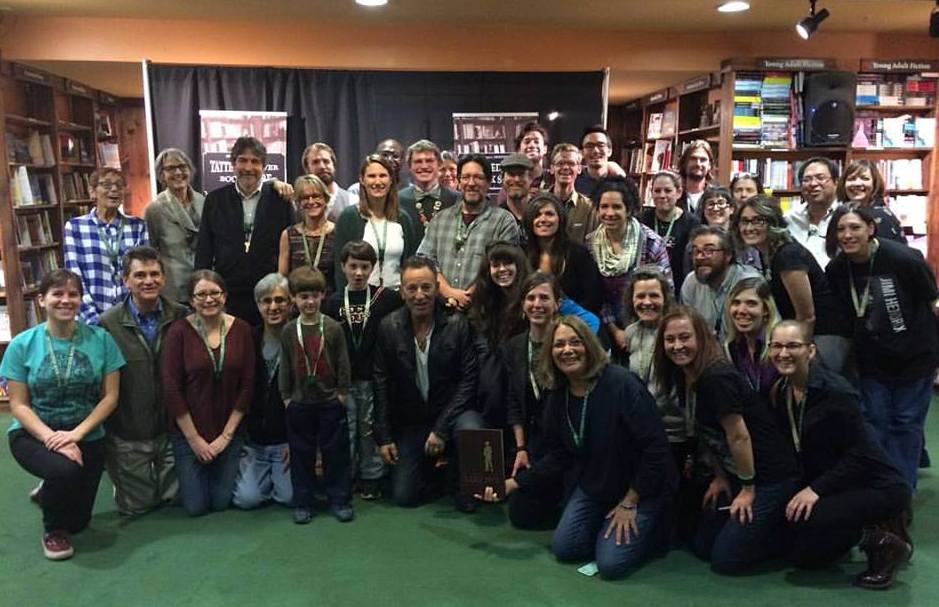 When it was first announced that Bruce Springsteen would do
a short tour
for his autobiography, Born to Run (Simon & Schuster),
Tattered Cover
's Len Vlahos and Kristen Gilligan lobbied hard to get Bruce to come to Denver. Alas, even the charming video featuring the
staff parading through the store, with Len singing "Growing Up,"
wasn't enough.
But when a
second tour
was announced, Tattered Cover was among the lucky five stores. Yesterday, more than 1,000 fans came out to meet The Boss.
Above, the Tattered Cover staff with Springsteen.