Posted:

11/12/2012 - HuffPost Books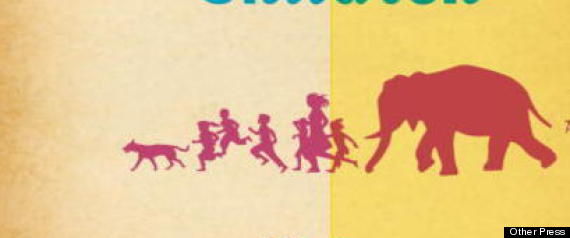 The Elephant Keepers' Children by Peter Høeg
Peter
Other Press, US$27.95

What is it about?
Peter is a 14-year-old boy who lives with his siblings on the fictional Danish island of Finø. When his parents go missing, he and his remarkable sister Tilte try to track them down. It's an entertaining and engaging farce with teenage protagonists that combines examinations of religion and spirituality with slapstick adventure.
Why are we talking about it?
It's been twenty years since Høeg's unique detective story Miss Smilla's Feeling for Snow became a literary hit. This book shows that book was no fluke, as it succeeds in being extremely funny while also wrestling with deeper philosophical questions about the role of religion in society and individual choice.
Who wrote it?
Peter Høeg is a Danish writer who does few interviews and press events. Miss Smilla's Feeling for Snow was a huge hit, and was turned into a movie starring Julia Ormond and Gabriel Byrne.
Who will read it?
Fans of intelligent first-person YA, modern-day farce, and literary novels that are artfully delivered with a lightness of touch.
What do the reviewers say?
The Guardian: "The hilarity of Peter Finø's narrative makes this a delightful novel even for readers who have limited tolerance of surrealism. "
Boston Globe: "Where 'Smilla' was a chilling thriller, The Elephant Keepers' Children is stranger, an oddball caper blended with a coming-of-age story."
More at HuffPost