An Iraq war veteran, Kevin Powers had more material for his debut novel than most 31-year-olds. He talks here about the frontline between fact and fiction in his The Yellow Birds, which has been shortlisted for the Guardian first book award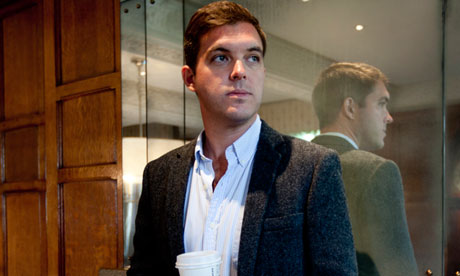 The title of Kevin Powers' debut novel comes from a marching song he learned on manoeuvres with the US army. "A yellow bird/With a yellow bill," it goes, "was perched upon/ my windowsill./I lured him in/With a piece of bread/And then I smashed/His fucking head …" The lines, which looped round and through his 2004 tour of Iraq, snagged unshakeably in his mind; as he was writing the novel, the bird – suckered in then set upon – came to stand for "the lack of control soldiers have over what happens to them. The war proceeds, no matter what you think or do; it's an entity unto itself. You're powerless, and powerlessness itself becomes the enemy. That was my emotional experience of the war. The idea of the bird resonated with the core of what I was trying to get at."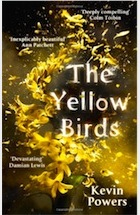 The Yellow Birds
–
shortlisted last week for the Guardian first book award
– landed in bookshops in September off the back of a wave of hype that began to build with the reports of Powers'
lucrative deal with US publisher Little, Brown
and
crested with reviews
comparing its author to – among others –
Tim O'Brien
, Norman Mailer and Ernest Hemingway. It tells the story of Private John Bartle, who grows up in smalltown Virginia, signs up to get out, and is shipped off to Iraq's Nineveh province to play his part in the US's 21st-century war theatre. Attempting to impose meaning on the conflict's senseless sprawl, Bartle fastens on a promise inadvertently given to the mother of his friend Murph – younger, softer, less robust – that he would "bring him home". It's a promise he can't keep.
The novel unfolds along two intercutting timelines: a superstitiously hopeful before, when Bartle and Murph hold their own against horror by deploying a kind of magical thinking in which "if we remained ordinary, we would not die", and a bleak and blasted after, in which Bartle, back in Virginia, must come to terms both with the guilt of losing Murph and the way his death reduced all their carefully cultivated shibboleths to so much dust.
Full review at The Guardian