Singer and US X Factor judge in negotiations with HarperCollins to pen 'roman à clef', according to reports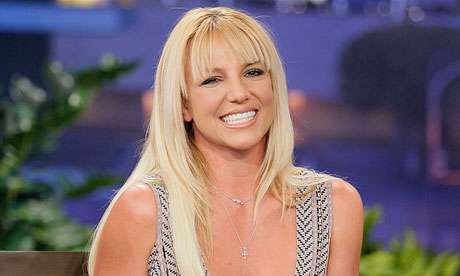 Britney Spears is in talks to write a novel based on her life.
According to the Hollywood Reporter, Spears is in discussions with It Books, a division of HarperCollins. The plan is for Spears to write a "roman à clef", similar to Lauren Conrad's 2009 book (and subsequent series) LA Candy. Conrad, who starred in the TV series The Hills, has sold more than half a million copies of her young adult novels.
Thirty-year-old Spears is enjoying a career boost as a judge on the new US series of The X Factor, and the singer will reportedly appear on the forthcoming solo album by will.i.am.
Spears also enjoyed a courtroom victory last week, when a judge dismissed her former manager's claims of libel and breach of contract. Sam Lufti had filed suits against Spears' parents and conservators, claiming Jamie Spears had once attacked him and that as Spears' former adviser he was entitled to 15% of her earnings. Los Angeles county superior court judge Suzanne Bruguera said Lufti had failed to prove any of his allegations