From Zadie Smith's new novel to Robert Macfarlane's journeys on foot and memoirs by Edna O'Brien and Salman Rushdie…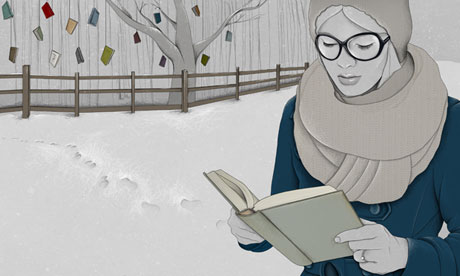 John Banville
Novelist

Robert Macfarlane's The Old Ways: A Journey on Foot (Hamish Hamilton £20) is a wonderful book – literally, a book full of wonders – in which he takes to the world's pathways, from chalk downs and an estuarial mirror-world in England, to Palestine, Spain, the Himalayas. He has a poet's eye, and a prose style that will make many a novelist burn with envy. In a barbarous time, Macfarlane reminds us of what it is to be civilised.
La Folie Baudelaire (Allen Lane £35) by Roberto Calasso is an extraordinarily ingenious and learned study of Baudelaire and Baudelaire's Paris, "capital of the 19th century", and of the invention of modernism in literature and, especially, in painting. Only a mind as various as Calasso's would think to compare Manet's Olympia with a photograph by Weegee. One had thought they didn't write books like this any more, but Calasso does.

The great Brazilian writer Clarice Lispector once wrote that she wanted her writing to be like a punch in the stomach to her readers, "for life is a punch in the stomach". This year the life in Jenni Fagan's debut novel, The Panopticon (Heinemann £12.99), knocked the breath out of me, Peter Hobbs's In the Orchard, the Swallows (Faber £10.99) picked me up and dusted me down, and a reread of Brigid Brophy's 1967 novel The King of a Rainy Country (Coelacanth £10) boosted me better than any Omega 3.
Wendy Cope
Poet
My discovery of the year was the American novelist Shalom Auslander, who is brave, outrageous and very funny. I recommend his 2009 memoir Foreskin's Lament, as well as his 2012 novel, Hope: A Tragedy (both Picador £7.99).

Three of my favourite crime writers brought out excellent new books this year: A Room Full of Bones (Quercus £7.99) by Elly Griffiths, Kind of Cruel (Hodder £7.99) by Sophie Hannah and Broken Harbour (Hodder £12.99) by Tana French. And I enjoyed Glyn Maxwell's On Poetry (Oberon Masters £12.99) – occasionally mad but very interesting.


Julian Fellowes
Actor, novelist, screenwriter and director

I suspect the book that has haunted me the most this year was the life of that queen of the silent screen, Louise Brooks: A Biography (University of Minnesota £17), by Barry Paris. I have seldom read so lyrical a tale of self-destruction. When she was a girl, my mother used to be mistaken for Louise Brooks and so I have always felt a sort of investment in her, but I was unprepared for this heartbreaking tale of what-might-have-been.
My novel would probably be The Butterfly Cabinet (Headline Review £7.99) by Bernie McGill, which is based, I think, on a true story, about the darkness inside all of us, and how politeness and education will not always prevent us hurting even those who need us most. McGill has the ability to enter into the brain and heart of her characters and so to make us sympathise with people who commit acts we abhor.
I also very much enjoyed Anne De Courcy's wonderfully researched book, The Fishing Fleet: Husband-Hunting in the Raj (W&N £20), about English girls going out to India during the Raj to find a husband, and the challenges for those who were successful. Her detail is fascinating, a real window on a set of beliefs and values, held strongly within living memory, and yet as distant from us as the man in the moon.
Adam Gopnik
Writer and essayist

Much the saddest literary event of the year was the death in February of Wisława Szymborska, the matchless Polish poet of minor circumstances and major meanings. Rereading her work remains a daily revelation of how much light can be found in, so to speak, the navel lint of life – and has any poet ever suffered less in translation, not a sound seems out of place? All the sadder and more instructive, therefore, to read Anne Applebaum's Iron Curtain: The Crushing of Eastern Europe, 1944-1956 (Allen Lane £25) and be reminded of the brutal, if not always fatal, historical circumstances in which Szymborska came of age. Applebaum is not so much polemical as just pained by all that happened; her essential revelation – that Marxist ideology, mad though it seems, really mattered even for the mediocrities who enforced it – is a useful reminder for anyone still inclined to imagine that ideas don't make history. Szymborska makes a brief appearance in reference to a couple of hushed-up Stalinist odes, a reminder, too, that history can force terrible choices even on the best of us. We're lucky to escape it, and them, when we can.
Read full article at The Guardian