By
Vaimoana Tapaleao
- New Zealand Herald Saturday - Nov 10, 2012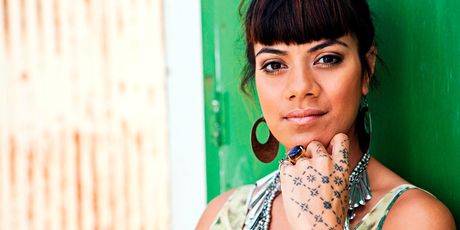 Some of the country's best-known celebrities, artists, poets and musicians have shared their favourite places and fondest memories in a new book.
My Happy Place features words from 54 Kiwis and includes entries from actor Sam Neill, authors Joy Cowley and Maurice Gee, musos Boh Runga and Ladi6 and artist Dick Frizzell.
Money raised from the sale of the book will go to children's charity KidsCan.
The book was the idea of Wellington woman Melissa Mebus, who has been working on it for just over a year.
"I just thought about putting together something that would make people happy.
"And then I thought about doing it for KidsCan.
"It's also a book that you can go back to on those days when you might be feeling down."
Most of the entries speak of childhood memories, first-times and dreams.
Boh Runga "A living, breathing treehouse. We used to sit in the dry pine needles and it felt safe and hidden and all ours."
Ladi6 "The road leads me to a big, rusty, dark red iron gate in the middle of the valley. I walk through the gate to find a meadow. The grass is lush and green ... "
Sam Neill's page is devoted to encouraging youngsters to never give up. Ever.
Each entry is accompanied by schoolchildren's illustrations.
For more information, visit www.kidscan.org.nz.