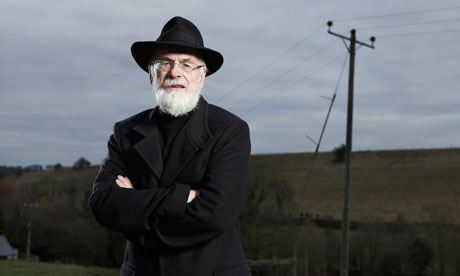 That early-onset Alzheimer's of his is going to have to work a lot harder to slow
Terry Pratchett
down. This is, astonishingly, the fourth book from the Discworld dynamo in 2012, following hard on the heels of his SF novel
The Long Earth
, co-written with Stephen Baxter, a Discworld spin-off (
Miss Felicity Beedle's The World of Poo
) and the Dickensian fantasy
Dodger
.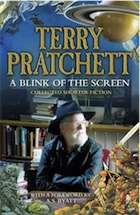 This year's fourth Pratchett is a collection of his short works. It kicks off with "The Hades Business", a story about the devil's attempt to mount an ad campaign to boost hell, which for some reason has been languishing unvisited for the last 2,000 years. Clever, neatly constructed and funny, this is an amazingly precocious work, written when Pratchett was 13. In a sign of things to come, what started as a homework assignment (marked 20 out of 20 by the young Pratchett's lucky English teacher) was published in the school magazine and then in a proper fantasy magazine, earning the schoolboy a £14 fee, which he invested in a typewriter.
There follow a few more school-mag storyettes, then some pieces from his apprenticeship on local newspapers – children's stories written as "Uncle Jim" for the Bucks Free Press and some satirical journalism for the Bath Evening Chronicle. Eager Pratchettians will note that one of those early Uncle Jim pieces features a storyline that would later be expanded to form the basis of
Truckers
and a gnome called Rincemangle, whose name prefigures that of Discworld's rubbish wizard Rincewind. Similarly, the idea of countless, easily accessed parallel worlds in "The High Meggas" would turn up again a quarter of a century later as the basis for
The Long Earth
.
Full article at The Guardian