Simon Callow praises the former PM's warm-hearted survey of the theatre of his heritage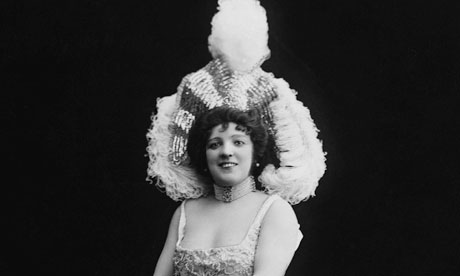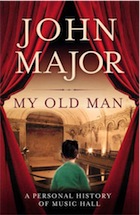 Now here's a funny thing – a
history
of the
music
hall by a former Conservative prime minister. Former PMs and party leaders have tended to write books about highly respectable subjects (and themselves, of course). But
John Major
– an unusual politician and unusual PM – has written, in honour of his dear old dad, an uncommon book about one of the most extraordinary, vital and creative chapters in British theatrical history, another influential contribution to world culture improbably emanating from this tiny island.
He has his work cut out. Music hall is a notoriously elusive subject. It emerged from the semi-legitimate underbelly of the 18th-century London entertainment scene, from upper-class dining clubs and middle-class taverns and working-class so-called penny gaffs. This is what Major strikingly calls "the pre-natal life of music hall". There was always, from the beginning, a sense of transgression, the saying of the unsayable, the thinking of the unthinkable. Sometimes this simply meant hair-raising levels of ribaldry, sometimes stark truths about city life, sometimes mad flights of verbal and visual fantasy. Sometimes it was directly political, such as the mock trials, with "barristers" and "juries". Eventually, with licensees dancing around the vagaries of the authorities, dedicated establishments sprang up – the original music halls, which were often little more than that, simple venues where popular music could be heard by a hard-drinking clientele.
The alcoholic and the artistic were always closely linked: some performers were paid a bonus of a penny for every pint that was drunk, and many of them were simply paid in kind with booze, which swiftly curtailed their lives. Once the commercial possibilities of the halls were established, by the mid-1850s, smart entrepreneurs such as
Charles Morton
built increasingly splendid theatres, offering excellent food and fine wines in safe and sumptuous surroundings. They also sought to tap into the respectable, especially that holy grail of impresarios, the family audience. In time this would inhibit the free and raucous expression of the early days, but that element was never entirely expunged. At its glorious high noon, from the 1870s through to the beginning of the first world war, it was a unique mix of social comment, sexual innuendo, musical brilliance, physical poetry and visual spectacle. It celebrated the grotesque, the defiant, the carnival; above all it was about personality and the give-and-take between
stage
and stalls. It was frequented by all classes, chronicled by great writers, admired by creative geniuses.
Stravinsky wrote a piece inspired by Little Tich
, whom Nijinsky idolised; Debussy told the young Chaplin, "
M Chaplin, vous êtes un artiste
." From 1914, the decline was steady, brought on by a combination of ruthless central control by a handful of managers, the development of new forms, such as jazz, above all by the encroachment of the new media of radio, film and, delivering the final coup de grâce, television.
Full review at The Guardian