The great American novelist Richard Ford on his novel Canada, the joys of growing old and the dangers of criticising the US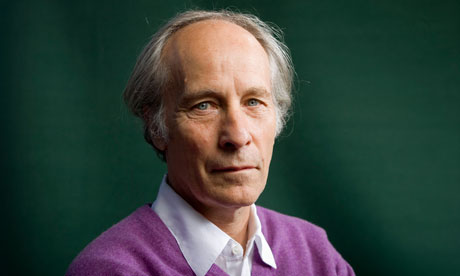 Your new novel, Canada, begins in a place called Great Falls, Montana, where you have set other stories, including the novel Wildlife. Is it a place you know well?
It's what the poet Richard Hugo calls "a triggering town" for me. I went there first in 1984 and it changed my life. My wife, Kristina, was living in Missoula, which is farther west. And we started going pheasant hunting together on the plains. And the first time I saw Great Falls I thought: "Wow, you know, what a place…"
What was it that made it seem somewhere you could write about?
For one thing I liked the name "Great Falls" on the page. When I see it, it still makes my heart skip a little. It is a dramatic place. It's on the frontier of the Rocky Mountains, it's right where the Missouri river turns epically to the east. There is an enormous air force base there. It is one of those places where you could set just about any story and it would seem plausible.
It seems in this novel – and I would say this is true of a lot of your writing – the kind of place in which people should feel rooted, but rarely do.
Exactly right. And in that conception is drama for me. That is the archetype of America, really. "People who should feel rooted, but rarely do." Europeans arrived here used to the securities of village life and they found themselves lured west on to this vast pampas.
Your book has great opening lines: "First I'll tell about the robbery our parents committed. Then about the murders, which happened later." Is that how it began?
Well, I started writing the book 20 years ago. I wrote 20 pages and then I set it aside. I am sort of a comer-backer, anyway. But I took this bag of notes and put it in the freezer compartment of my refrigerator. The story was already called Canada and I knew it was about a 16-year-old boy going across the Canadian border to Saskatchewan. I didn't know why he was going there. I didn't know why two parents would have abandoned him, but over those 20 years I would get a little idea about how a person would get in that situation, and write it down and add it to the envelope of notes in the freezer
Full interview in The Observer