Station announces five-and-a-half-hour celebration of James Joyce's 'difficult' novel on 16 June – 'Bloomsday'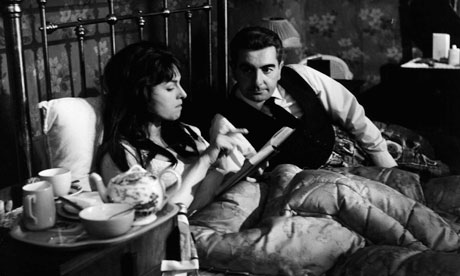 James Joyce
's Ulysses is notoriously difficult and lurks unread on many a bookshelf. But
Radio 4
is about to take the effort out of wrestling with the modernist classic with plans to air what it claims is the novel's first full-length dramatisation in Britain.
The network is to air its five-and-a-half-hour adaptation of the novel in seven chunks over one day on 16 June, known by Joyce aficionados as Bloomsday after the protagonist and because it is the date on which the book is set.
Featuring a cast of 24, the dramatisation is part of a celebration marking 90 years since the novel was published in 1922.
Radio
4's commissioning editor of drama, Jeremy Howe, promises that the adaptation will "not be Ulysses lite" – though he admits that no drama could possibly cram in the book's 265,000 words. In 1982 the whole book was broadcast by the Irish radio station RTE, but this lasted 29 hours and 45 minutes. In the same year, an obscure musical version written by Anthony Burgess called Blooms of Dublin was broadcast by Radio 3.
Howe said the book represented a work of literature that many Radio 4 listeners would want to have read but probably had not found the time. "But they will want to hear it as it is written," he said.
The sexually explicit sections of the book, including Molly Bloom's famous soliloquy, will air in the late evening. "Fortunately the sex comes late in the book, so it will be broadcast late at night," said Howe.
Set on 16 June 1904, the day Joyce had his first date with his future, much loved wife, Nora Barnacle, it focuses on two men, Leopold Bloom, an advertising agent, and Stephen Dedalus, often seen as Joyce's alter ego, who will be played by Henry Goodman and Andrew Scott respectively. Stephen Rea will narrate, while Niamh Cusack voices Molly Bloom.
Full story at The Guardian.