The Booker prize-winning author has signed up to share her writing with an online community of nine million other users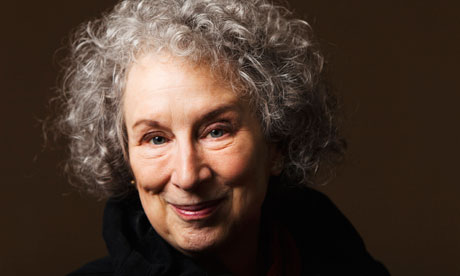 As of today, there's a new member of the social-reading website Wattpad, alongside the likes of misstwinkletoes, bacutie4eva and xoStardust: the Booker prize-winning author
Margaret Atwood
.
Atwood has signed up to Wattpad to share her writing with its online community of nine million other users.
Describing herself as "a writer since 1956" on her online profile
, Atwood has posted two new poems on the website, is planning to share a piece of
fiction
this autumn and will also be the final judge of a
poetry
contest to be held in July.
Her work is already finding fans on Wattpad. The poem
Update on Werewolves
, in which she explores the world of the female werewolf – "Tomorrow they'll be back / in their middle-management black / and Jimmy Choos / with hours they can't account for / and first dates' blood on the stairs" – was met with the accolade: "The second stanza was a total giggle" from one user, and praised with "a change from the usual werewolves I see here" by another. Her poem
Thriller Suite
also went down well with Wattpad users. "So vivid. Lurid!" wrote Saraleee. Jamilla_ wasn't sure she understood it, but liked it "all the same".
"I didn't think they were going to disapprove," said Atwood. "I've already looked at quite a bit [of writing] on the site but haven't commented yet. I think it would be too crushing for me to comment. Out of millions of users, how am I going to single somebody out? It's enough to judge the poems."
Full story at The Guardian.