Readers want the cheapest read – and eBooks are winning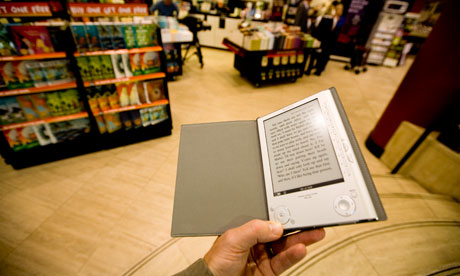 Readers are voting with their wallets: The eBook is winning.
In the US,
eBooks
sales are now topping hardbacks for the first time (
story in TechCrunch
). Not everywhere of course. According to the
Bowker Global eBook Research
, the global market for eBooks is driven – in that order – by India, Australia, the UK and the US. Japan and (no surprise) France lag behind. The chart below shows the percentage of
internet
population reporting the purchase of a digital book over the last six months prior to the survey.
Interestingly, for most population samples, the level of purchases is not correlated with awareness.
France enjoys the highest level of awareness but its internet population buys five times less eBooks than India's. Once an Indian internet user finds an attractive digital book offer, he/she will most likely jump on it. This could lead to the following: in emerging countries, the cellular phone has become the main communication tool, leapfrogging the deployment of land lines; similarly, we could see eBooks bypassing print in countries such as India where a large segment of the population is getting
both
literate and connected at a fast pace. (Actually, Bowker also reports that more than 50% of respondents in India and Brazil are likely to buy an eBook in the next six months, 10 times more than in France.)
If the rise of the eBook happily provides access to knowledge in emerging countries, the picture is more contrasted in countries with a long history and high penetration of printed books.
Full story at The Guardian