Australian polymath speaks candidly about his illness to the BBC, saying 'I'm a man who is approaching his terminus'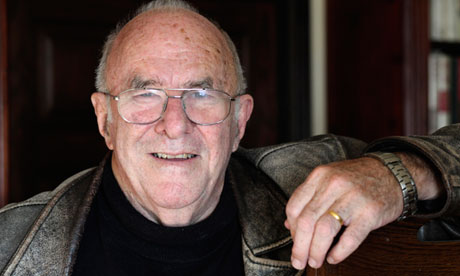 The prolific writer and critic
Clive James
, who has long guarded his family's privacy, has let it be known that he is losing his two-year struggle with leukaemia and may never see his native Sydney again. "I'm getting near the end; I'm a man who is approaching his terminus," he said.
"I've been really ill for two and a half years. I was diagnosed with leukaemia, then I had COPD [chronic obstructive pulmonary disease], which is a fancy name for emphysema, and my immune system packed up. And that's just the start. I almost died four times and I swore to myself if I can just get through this winter, I'd feel better. And I got through the winter and here it is a lovely sunny day and guess what, I don't feel better," said the author of at least 34 novels, long poems, collections of essays and criticism, five volumes of autobiography – and counting.
James, who is 72 and has lived in Britain for 50 years but has never abandoned his Australian passport, was speaking in an interview with BBC Radio 4's Meeting Myself Coming Back to be aired on Saturday night.
Details of his remarks, made as he watches archive footage from his long and combative career in print and on air, were published on Thursday and instantly disseminated by forms of media unimaginable when James first pioneered a new kind of highbrow TV criticism for the Observer in the 1970s.
A spokesman later downplayed the comments and said the interview had "sounded much less doom-laden than it does when transcribed", adding: "Clive is in fact in reasonable shape and is looking forward to years of working."
Formerly an 80-a-day smoker (he boasted of daily filling a hub cap with butts) and hard drinker, the critic with a string of popular TV talkshows to his name has been treated at Addenbrooke's hospital in Cambridge (his wife, Prue Shaw, is a university don) for B-cell chronic lymphocytic leukaemia as well as obstructive pulmonary disease.
"I've been so sick I'm not allowed to fly," he said. "You couldn't get enough oxygen aboard a plane to get me to Sydney. I used to be in Australia for five or six times a year but now I can't go. The wistfulness is really building up and I'm facing the possibility I might never see Sydney again."
Full story at The Guardian