Shelf Awareness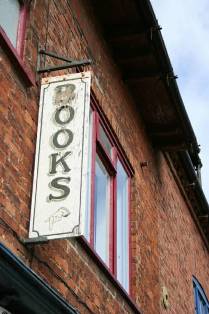 For the second year in a row, the New Atlantic Independent Booksellers Association is encouraging member booksellers to visit other bookstores. The bookseller who visits the most stores wins two free nights at the hotel where the Fall Conference will be held, October 15-17, in Baltimore, Md.
The contest runs through September 18. Among other requirements, booksellers need to send NAIBA proof of the visit with a photo, along with "a description of an idea shared or something you admire in that store." Last year's winner, Donna Fell, owner of Sparta Books, Sparta, N.J., visited 14 stores.
The bookstore visit challenge was inspired by Politics & Prose's practice of encouraging staff visits to other bookstores, as written about by P&P's Mark LaFramboise, and an idea from S&S rep Tim Hepp.