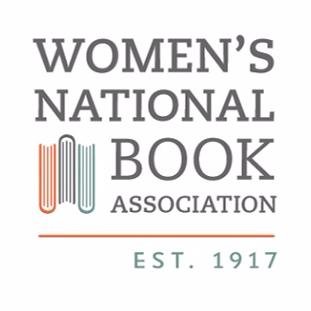 The nominees for the 2017
Pannell Award
, sponsored by the Women's National Book Association and honoring "bookstores that enhance their communities by bringing exceptional creativity to foster a love of reading among their patrons," are:
General Bookstore:
Bluebird Books, Hutchinson, Kan.
Blue Willow Bookshop, Houston, Tex.
Books Inc., Santa Clara, Calif.
Byrd's Books, Bethel, Conn.
Eagle Harbor Book Company, Bainbridge Island, Wash.
Gene's Books, Sanibel, Fla.
Harleysville Books, Harleysville, Pa.
Joseph-Beth Booksellers, Lexington, Ky.
Laurel Bookstore, Oakland, Calif.
Longfellow Books, Portland, Me.
Malaprop's Bookstore, Asheville, N.C.
Napa Bookmine, Napa, Calif.
Odyssey Bookshop, Hadley, Mass.
Sandmeyer's Bookstore, Chicago, Ill.
The Bookworm of Edwards, Edwards, Colo.
The Conundrum, St. Francisville, La.
Volumes Bookcafe, Chicago, Ill.
Vroman's Bookstore, Pasadena, Calif.
Children's Specialty Bookstore:
Bank Street Book Store, New York, N.Y.
Blue Bunny Books and Toys, Dedham, Mass.
Blue Manatee Children's Bookstore, Cincinnati, Ohio
Books of Wonder, New York, N.Y.
Children's Book World, Haverford, Pa.
Children's Book World, Los Angeles, Calif.
Cover to Cover, Columbus, Ohio
Green Bean Books, Portland, Ore.
Magic Tree Bookstore, Oak Park, Ill.
Monkey See, Monkey Do... Children's Bookstore, Clarence, N.Y.
Once Upon a Storybook, Tustin, Calif.
Red Balloon Bookshop, St. Paul, Minn.
Second Star to the Right, Denver, Colo.
Spellbound Children's Bookshop, Asheville, N.C.
Stories, Brooklyn, N.Y.
The Children's Bookstore, Baltimore, Md.
The Curious Reader, Glen Rock, N.J.
The French Library, New Orleans, La.
The Reading Bug, San Carlos, Calif.
One winner in each category will be chosen in early May; the awards will be presented at the BookExpo Children's Books and Author Breakfast on Friday, June 2.