Shelf Awareness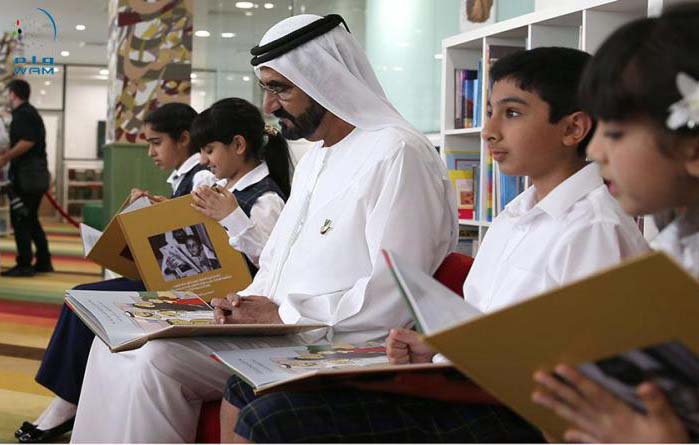 Sheikh Mohammed bin Rashid al-Maktoum
Sheikh Khalifa bin Zayed al-Nahyan, president of the United Arab Emirates, announced a new "
national law of reading
" that will "allow government staff time to read at work--although they must focus on reading matter about professional and personal development within the context of the workplace," the
Guardian
reported, adding that the law "will also oblige coffee shops to offer reading material for their customers and will see branches of libraries opened in malls, as well as exempting books from fees and taxes."
"Our objective is to make reading a daily habit in our people, where relevant entities will be required to translate this law into reality," said Sheikh Mohammed bin Rashid al-Maktoum, the UAE's v-p and Dubai's ruler. The law also mandates a "knowledge briefcase" (reading bag) be given to children at birth, at one and two years old. And unwanted books cannot be destroyed, but must be "preserved, reused or donated."
"The law will encourage the private sector to invest in the establishment of libraries and cultural centers. This will be done by providing the private sector with facilities, incentives and discounts," said Sheikh Mohammed. "Our goal is for 2016 to be the start of a sustainable cultural change among generations--a change that consolidates the importance of reading, celebrates knowledge and boosts the status of reading."