Shelf Awareness
The original Ivy Bookshop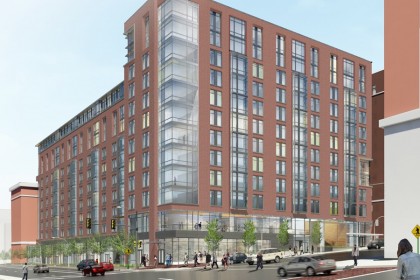 Bird in Hand's location
The bookstore-café collaboration between the
Ivy Bookshop
, Baltimore, Md., and chef-restaurateur Spike Gjerde is
opening next Monday, November 7
, and will be called Bird in Hand, the Baltimore Sun reported.
Bird in Hand is in Charles Village, in a new student housing development close to the Johns Hopkins University campus.
"It is probably the largest concentration of writers, poets and educators in the city of Baltimore, so we're not framing this as a purely Hopkins experience," said Ed Berlin, who owns the Ivy Bookshop with his wife, Ann. "There's a need for a coffeehouse and there's a need for an additional bookstore.... This gives people in the area choice."
While the Ivy Bookshop has 26,000 titles, Bird in Hand will start with 2,500, "pretty close to the range of literature that we have at the other store," Berlin said. Bird in Hand will also be the bookstore's main event space; its first event there, on Thursday, November 10, will feature Andres Neuman, author of How to Travel Without Seeing.
The café will serve pastries, sandwiches, English muffin pizzas and other baked goods, as well as cereals, and have a full coffee, tea and juice bar, the Sun wrote