Shelf Awareness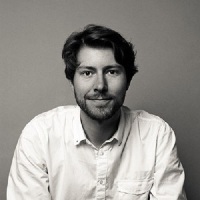 Alex Bowler
Alex Bowler, deputy publishing director at Jonathan Cape in the U.K., is leaving to join independent Granta Books as publishing director, the Bookseller reported. He will start at Granta in July. Bowler, a 10-year veteran at Jonathan Cape, assumed his current position last July, alongside the appointment of Michal Shavit as the imprint's next publishing director.

Granta publisher Sigrid Rausing said Bowler's "tastes are closely aligned with Granta's, and I am also excited about his publishing nous, which combines a passion for his books and authors, excellent editing skills, and a sound commercial sense. We will benefit enormously from his long experience at Cape, and I look forward to Granta's next phase."

In other company news, Laura Barber has been appointed to the role of publishing director of Portobello Books. Rausing praised her "meticulous attention to detail, her exceptional editing skills, her range and her passionate commitment to her authors, to her colleagues and to the Granta and Portobello lists. Portobello Books will thrive under her guidance."