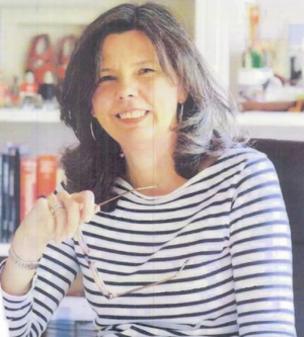 Helen Bailey, 51, was last seen at around 14:45 BST on Monday walking her dog, a miniature Dachshund, near her home in Royston, Hertfordshire.
She is described as slim and with long black hair. It is not known what she was wearing at the time disappeared.
Police want help tracing the Northumberland-born author, known for the Electra Brown series for teenagers.
She is also known for a blog which she began writing after her husband drowned while the couple were on holiday in Barbados in 2011. The blog, Planet Grief, was later turned into a book.
She has connections to Kent, London and around her home village of Ponteland in Northumberland, Hertfordshire Police said.
Anyone who knows of her whereabouts is asked to call the non-emergency number 101.