Bookstore Chalkboard of the Day: Green Apple Books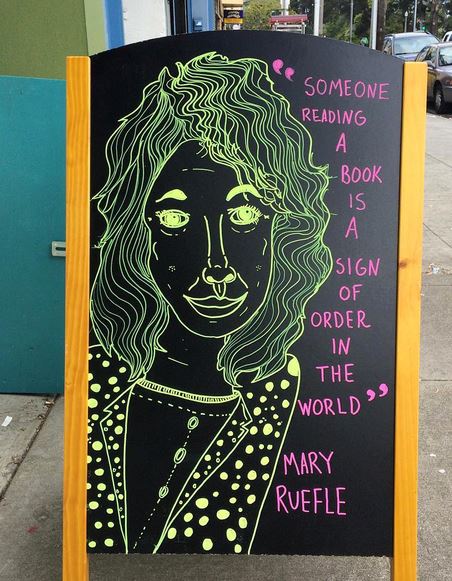 The sidewalk chalkboard at Green Apple Books on the Park in San Francisco featured an apt quotation from Mary Ruefle: "Someone reading a book is a sign of order in the world.
Green Apple is also hosting a pop-up in its store for five months, featuring local artists from 3 Fish Studios, who designed the Literary Map of California and the Literary Map of the Seas for previous Independent Bookstore Days. Owner Pete Mulvihill said the pop-up "just started at the beginning of this month, but seems to be well received so far, and for us, it activates a part of the store that hosts calendars for part of the year and we always struggle to make productive otherwise."
Shelf Awareness