Few books now appear without enthusiastic recommendations from other authors, but does anyone really believe them?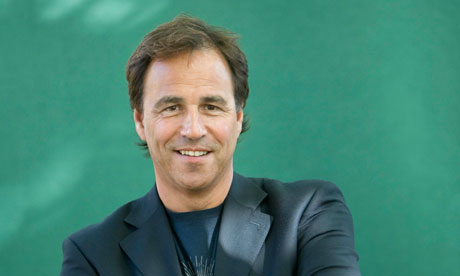 How many books can one man recommend? I sometimes feel that my name is on the cover of more books than I've actually written myself, which is worrying. I've endorsed children's authors as diverse as
Suzanne Collins
,
Meg Rosoff
,
Simon Mayo
and the late, great
Robert Cormier
. I found the historian,
Nicholas Rankin
, to be "completely delightful", and the poet,
Roger McGough
, "wise, funny and sad". The thriller writer,
Stephen Leather
, delivered in my opinion, "a wicked read" although I notice I've been bumped off the front cover of the latest edition by
James Herbert
("another great thriller with a devilish twist"), which I do find slightly hurtful. I even turned up on a self-help book I hadn't read – the publishers took my name and helped themselves.
Authors promoting authors on book jackets is so widespread now that few books appear without them, a phenomenon gleefully mocked by Private Eye's Backscratcher column, which is quick to point out where favours are being called in. There are three ways in which I find myself on other peoples' covers.
The first is perfectly legitimate. I write a positive review for a newspaper and the publishers quote from it.
Frank Cottrell Boyce
wrote kindly about me in this very newspaper about a month ago, and as it happened his piece coincided with a new edition of my paperbacks. His words are already plastered over the covers and I doubt my publishers asked if he minded. That said, I decided to read his last book, Cosmic, out of a sense of gratitude and I can say with hand on heart that Frank is one of the funniest and most engaging writers on the planet – and I'm willing to bet you'll read that again on a cover one day.
Full story