Coveted Palme d'Or likely to go to a screen adaptation, with many of this year's entrants borrowing from literature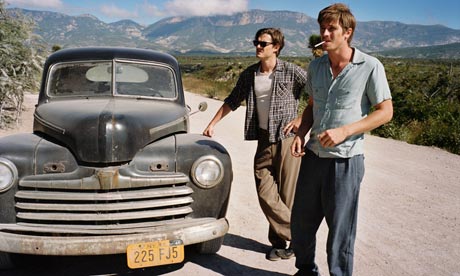 The Cannes festival is, famously, the keeper of the flame of the auteur tradition. The ritual of honouring the overarching vision of a single writer-director is entrenched in its history – from Federico Fellini and Michelangelo Antonioni to Jane Campion and Andrea Arnold. Since the turn of the millennium, only two winners of the Palme d'Or have been literary adaptations: Roman Polanski's The Pianist, and Laurent Cantet's The Class. Of the remaining films, only one – Ken Loach's The Wind that Shakes the Barley – was not written by its director.
This year, however, things are different: it is a bookworm's Cannes, with directors as likely to have had their noses buried in novels as dreaming up original ideas.
All eyes are on
Walter Salles
's adaptation of Jack Kerouac's modern classic On the Road, which premieres on Wednesday. Meanwhile,
David Cronenberg
's version of Cosmopolis –
Don DeLillo's 2003 novel
of gleaming surfaces, set in a billionaire's limo – is also one of the festival's eagerly anticipated films.
There are other literary adaptations, too. Paperboy is Lee Daniels's take on
Pete Dexter's richly atmospheric novel
set in the deep south about two journalists attempting to uncover the truth behind a murder conviction, starring Nicole Kidman. John Hillcoat's Lawless is a western
based on a novel by Matt Bondurant
, adapted by Nick Cave and starring Shia LaBeouf. Finally,
Jacques Audiard
, whose previous films include Cannes hit A Prophet, has brought to the screen Rust and Bone, based on the
tough-guy short-story collection by Craig Davidson
.
More at The Guardian
.